Business & Personal Benefits Design/Retirement Planning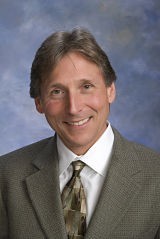 Welcome to H R Gorbach Financial Services, Inc., a full-service company specializing in retirement planning and estate conservation.
As personal financial professionals, we can:
Help you clarify and define your goals
Recommend solutions that fit your needs
Deliver timely information
Explain how changing financial conditions affect you
Monitor your financial progress
Feel free to browse our site. You'll find a variety of articles, calculators, and research reports that we hope will answer your questions or stimulate your interest.
If you have any questions, please call us at 707-996-4679 , or e-mail us at gorbach.howard@principal.com We will be happy to help. We look forward to talking with you.
Rolling funds from an employer's plan to an IRA enables you to maintain control regardless of your employment situation.

A letter of instruction could be just as important as a will to help heirs settle an estate and move forward with their lives.

Solo 401(k)s and SEP IRAs are relatively simple for small-business owners and self-employed individuals to set up.

In December 2017, Congress passed a sweeping tax-cut package that fundamentally changes the individual and business tax landscape.
Compare the potential future value of tax-deferred investments to that of taxable investments.

Determine whether you should consider refinancing your mortgage.